Digital Collections
There are various ways to get audiobooks and eBooks from your local library. Click each icon below to visit the site!
Unlimited Magazines from Libby
Appalachian Regional Library is happy to offer unlimited, no-holds access to thousands of popular magazines via the Libby App!
Libby from Appalachian Regional Library (formerly Overdrive)
Appalachian Regional Library provides eBooks, magazines, and audiobooks through Libby's website, accessible from any web browser.
Libby App, by Overdrive
Libby is a new app available from Overdrive that can be used to access ARL's Overdrive collection. Click the icon above to learn more about Libby and download the app to your device.
Libby from Northwestern Regional Library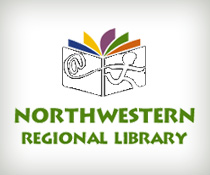 A special partnership with our neighboring Northwestern Regional Library system (Alleghany, Stokes, Surry, and Yadkin counties) makes available downloadable eBooks and audiobooks from that library system for cardholders of Appalachian Regional Library (Ashe, Watauga, and Wilkes counties). Click above to access these collections; sign in with your library card number as an Appalachian Regional Library user.
NCKids Digital Library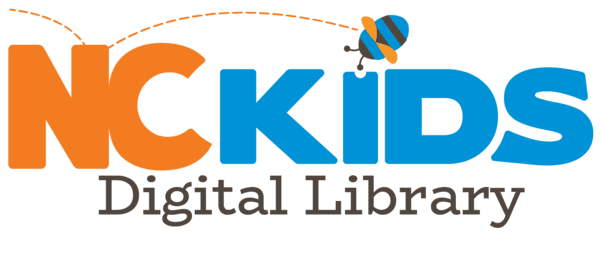 NC Kids Digital Library offers e-books, audiobooks, streaming videos, and Read-Alongs. This collection was specifically designed for youth and includes picture books, youth fiction, youth nonfiction, young adult, and more.
NC Kids Digital Library is sponsored by NCPLDA: NC Public Library Directors Association, NCGA: NC General Assembly, with assistance from the State Library of North Carolina and supported by an IMLS federal LSTA grant.
Audiobooks from NCLive
NCLive.org is a collection of resources provided by the State of North Carolina. Audiobooks are provided by NCLive thorough Hoopla. Click the link above to access Hoopla.
Users will need to make a personal account to access this resource. When registering for hoopla, users will be asked for an email address and a library barcode. The hoopla consortia account will not be ready until Spring 2021. Until that time, all NC LIVE ebooks and audiobooks will need to be accessed with a hoopla account associated with NC LIVE. If your library has access to other hoopla content, your users will need to access the NC LIVE content on the NC LIVE hoopla account, using a different username and password.
We apologize for the inconvenience. This should only last until Spring 2021, at which point the NC LIVE content will be accessible via libraries' individual hoopla accounts.
If you have an existing hoopla account:
Choose NC LIVE as your library.

Add "NC" after your library card number when you register.

Browse and borrow from hoopla's Flex collection!

Toggle back to your initial hoopla account to enjoy hoopla's Instant collection.
If you don't have a hoopla account:
Choose NC LIVE as your library.

Add "NC" after your library card number when you register.

Browse and borrow from hoopla's Flex collection!
Register with your student email address.

Choose NC LIVE as your library.

Enter any number you like in the library card space.

Browse and borrow from hoopla's Flex collection!
eBooks from NCLive
NCLive.org also provides a selection of downloadable eBooks. These include books by North Carolina authors in the Home Grown Ebooks Collection, as well as academic works, reference books, test preparation books, public domain works (including classics), and more. Click above to access.
Tech Help Sessions - "Book a Librarian"
Library Staff Members are available to you for one-on-one help in downloading eBooks, audiobooks, and more to your tablet, smart phone, or other device. Call or stop by the Reference Desk of your library to set up an appointment time!
Digital Watauga
Connect to our local history by accessing Watauga County's historical images, documents, and other materials.
Visit the Digital Watauga website for online digital collections of the High Country's archival memories, including the work of late local photographers such as Palmer Blair and George Flowers.
Save
Save
Save
Save
Save
Save
Save
Save
Save